Soulful Journaling: Writing Circle for Women
The whispers of your soul. You hear them, don't you?
Maybe you hear them when you're feeling a little empty. Or when it seems like you're just skimming the surface of life.
And perhaps you're tired of the routine, the endless to do's, the challenging times we're living in. You're so ready for something different.
You're pretty sure there's more for you.
Call it what you will: soul, spirit, intuition, depth, quiet knowing, essence, core, creative force, the mystery, inner wisdom, higher self.
Whatever you call it, it's time to give it more room in your life.
And the Soulful Journal Writing Circle is made for you to do exactly that.
That is what the intuition is for: it is the direct messenger of the soul. -Clarissa Pinkola Estes
The Soulful Journal Writing Circle is…
A woman needs…an embracing, open-armed space where she can…remember herself.
-Sue Monk Kidd
Be part of a warm and welcoming community of women
Gatherings every other Thursday, 6:30 to 8:30 pm (PST) on Zoom
PDF's before and follow up emails after each circle
Compassionate support and guidance from me (a therapist and coach)
The Fall 2023 circle is now full. Click the button below to add your name to the 2024 waitlist.
Your Invitation to the Soulful Journal Writing Circle
Hi, I'm Patty Bechtold, and I facilitate the writing circle. I'm a psychotherapist and certified coach, with training in therapeutic writing.
I'm truly excited to invite you into this intimate and unique experience. Because: I'm a huge believer in the power of soulful journaling!
Six years ago I reached out to several women to see if they wanted to start writing regularly together. We've built something special over the years and look forward to adding new members as space opens up.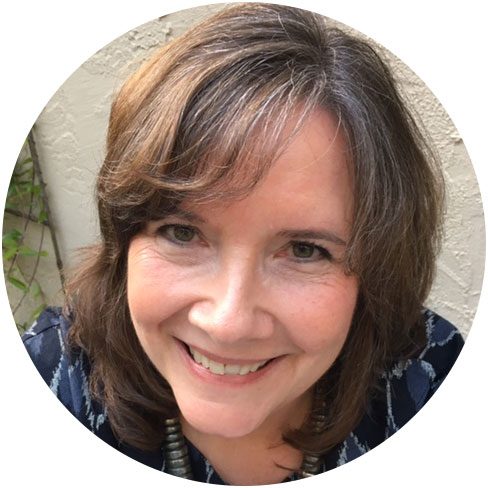 What women are saying about the circle…
The circle sessions can be powerful in that the ideas plant themselves under my skin. I think about them later and have been using the prompts to write mid-session. -JR
I didn't realize at first how strong a connection would form and how much I'd get out of the process. There's a lot of deeper meaning here that can be applied to your life. -SW
The journaling circle is me time and I don't give myself much of that. The atmosphere is supportive and calming; I can write what I want, and share if I want. -JBS
I joined the journaling circle with the hope of breaking through writer's block that had left me frustrated with my inability to get thoughts out of my head and down on paper. With Patty's guidance and writing activities, I have been surprised to find an ease and enjoyment to writing in the circle. There is something lovely and inspirational about joining with a group of women committed to holding a space for support without judgment. -KV
Thank you for your gentle, intuitive and wise facilitation. You have a unique and special gift. The vulnerability and transparency expressed through the many writings and shared by the women in the circle left me feeling less alone. -MW
Soulful journaling will help you…
Create or strengthen a writing practice that brings you back to your own deep wisdom
Gain insight and inspiration from other women's stories
Find time to regularly visit, nourish and replenish your well
Step away from life's distractions, and reflect/return to yourself
I'd love to support you in bringing soulful journaling into your own life too.
Questions? Please read the FAQ below. And if you need help deciding if this is what your soul is seeking right now, do get in touch: Contact me here.
And all the while, lost though you may be in the forest, drop your own words on the path like pebbles and write your way home.
-Pat Schneider