Wisdom Tending: A Women's Group for Women in Midlife and Beyond
Deep within you is a primal memory of women, coming together.
To support, encourage and share stories.
To tend wisdom and fill the creative well.
And especially, to find our way back to ourselves.
It can be hard to find that kind of thing these days.
Nowadays, instead of sitting face-to-face with others in a women's group, you might be hanging out on FaceBook or Instagram.
And instead of sinking into meaningful phone conversations, you might be speaking in short bursts of text.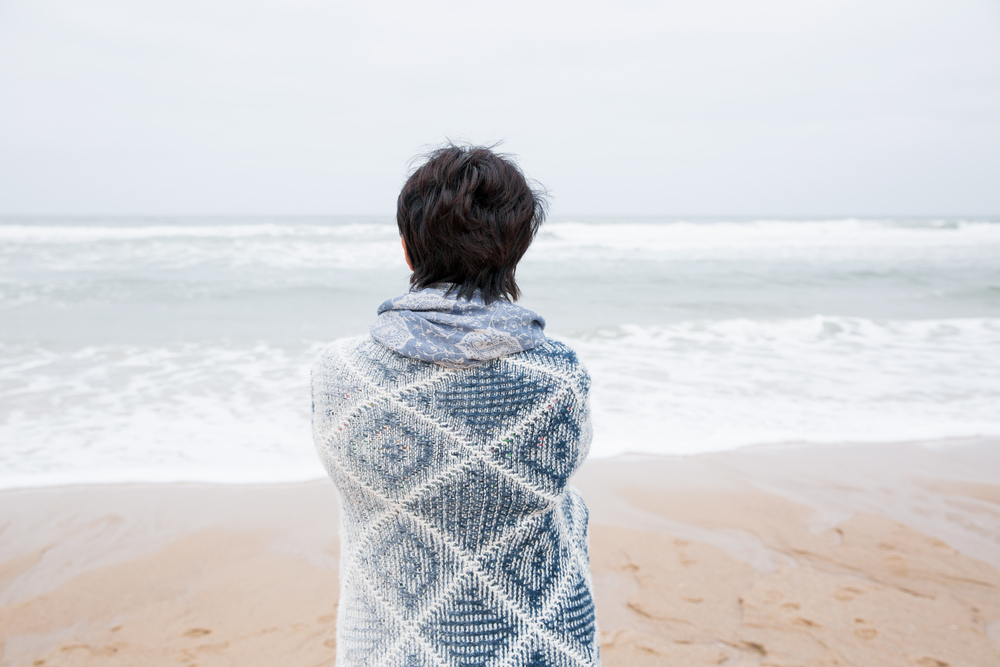 Still, the yearning to connect doesn't go away.
You feel it in your bones, the yearning to tend your deepest wisdom in the company of women. And you understand that the feelings of belonging you get from scrolling and clicking don't make up for the real thing.
You need a safe place for all of you: your if only's and late night longings. Your doubts and hopes. The messy parts and the joyful parts of life.
You also wonder if there are other women who feel just like you do.
Maybe there's something more, too, that you can't quite name or put your finger on. It's elusive, but it's there: an elemental desire to collect the missing pieces, embrace your creative wisdom and move towards wholeness.
Is it time to discover (or rediscover) what it's like to take this journey with kindred spirits and truly belong within a circle of women?
The group restored my faith in people and helped me realize that deep connections with women are possible. I learned so much from what the other women were thinking and going through.
- Past women's group member
There is a place for you in the Circle.
Wisdom Tending is a women's group and reflective writing circle for women in midlife and beyond.
Wisdom Tending offers real support, live connection and taking the time to nurture your life and yourself.
Wisdom Tending helps you move away from the distractions and chatter of daily life and move towards the feelings, behaviors, experiences and practices that matter most to you.
Is Wisdom Tending a good fit for you?
You're tired of rushing through life, feeling distracted and disconnected.
You crave deep, ongoing connection with a small group of women (12 at most)
You'd like a safe community where you can open up and be real
You're inspired by the collective wisdom of women's stories and experiences
You're intrigued by the idea of writing and creating together with other women
You know it's time to nurture your own deep wisdom and actually apply it to your life
Wisdom Tending Women's Group Details
8-week virtual women's group and reflective writing circle
Live weekly gatherings on Zoom
Guided meditations recorded just for you
PDF's with prompts, poetry, creative invitations
Private online journal (optional) to share your musings with me if you choose to
Wisdom Tending will begin again in early 2020. Sign up below to be the first to know when registration opens.
I realized that I needed to recognize other aspects of my life. I had totally neglected my passions for so long that I had forgotten exactly what does make me happy. The result is that I've done things I never expected to do.
- Past women's group member
So what does writing have to do with wisdom?
No matter what you call it, personal writing is one of the quickest routes to inner wisdom.
Not only does it nurture and nourish, but it also opens the channel to our wise, intuitive selves.
During our circles we write and explore simple forms of creativity as a way to peer beneath the surface, give voice to our stories and return to what matters most.
We also write and create for the joy of it, letting our words and images flow. We learn to trust that our imaginations will take us where we need to go.
And most certainly, writing and creating together helps us come alive and feel connected to one another.
When we engage in this way, our process is a vehicle for mindfulness, healing and insight, as well as a sanctuary in and of itself.
Here, we make room for all of it, yet our journey isn't just about dwelling in the wounded places. We come full circle, with a variety of activities and practices that will ground you and bring you home to wisdom, hope and possibility.
You don't have to consider yourself a writer or artist to be a part of the Wisdom Tending women's group. If the sound of it stirs a longing within you, add your name to the waitlist below to be the first to know when registration opens in early 2020.

What parts of your life and yourself need tending and nurturing?
Whatever they are, they're welcome here, and you're invited to show up exactly as you are. Nothing to fix. No one to become, except more of your real self. Truly known for who you are. And free to be you...all of you.
You'll be encouraged to claim your innate wisdom, partnering with it and letting it nurture and guide you. But there are absolutely no expectations that you reach a certain outcome.
And when you do this within a group of kindred spirits, you develop attachments and bonds that not only increase your wellbeing in the here and now, but also boost your self-belief and resilience for the road ahead. On the inside, you'll feel more supported, connected, peaceful and calm, even if nothing changes on the outside of your life.
I wanted to let you know how much I'm getting out of this. You certainly have an excellent way of helping others "see for themselves." And I feel like I have known the other women for a LONG while, even if it is just a few months.
- Past women's group member
Hi, I'm Patty, your Wisdom Tending guide
I tend women's circles with a gentle hand, lightly guiding, deeply listening and taking care to create a safe and sacred space. I also share my own stories and dive into writing process with you.
As a board certified coach and a licensed psychotherapist, I've successfully guided both in-person and online/virtual women's circles. I've also spent countless hours counseling, coaching, teaching, training, facilitating and leading groups. And most recently, I've studied at the Therapeutic Writing Institute.
I created my first women's group back in 2011. Now, years later, we need circles of women more than ever. The truly great thing about the Wisdom Tending women's group is that there is so much room for experimentation and curiosity. So I hope you'll join us!
This journey is fabulous and spurring movement for me in my personal world, work-land and marriage–a truly rich experience. I wish I could bottle you up and share you with my friends!
- Past women's group member
What happens during a Wisdom Tending Circle?
During our next 2020 circle we'll be exploring archetypal themes of safety, responsibility, integrity, authenticity, personal power and personal freedom.
We usually begin each circle with a brief reading or meditation and a short writing activity, followed by check-ins and sharing. During the first hour there's ample time for group discussion and exploring weekly themes and activities.
After a short break, we'll engage in a simple reflective journaling/creativity process, to deepen your wisdom on our theme and bring personal insight.
We focus on the transformational process of writing and creating, rather than the product. You're encouraged (but never pressured) to read your writing in the circle, and if you do it will be deeply appreciated but never critiqued or judged.
We'll end with followup coaching and a closing ritual to share our most important insights and experiences, and say how we want to take them out into the world.
I found the activities helpful in better understanding hidden parts and long-lost pieces of myself. Also, I am so amazed by the wisdom, insights, fragility, strength, humor, love, and hope these women have shown and shared.
- Past women's group member
The Wisdom Tending Circle will help you…
nurture both your inner life and outer life, soul and self
take time to regularly visit, nourish and replenish your creative well
begin to transform what no longer serves your life or growth
make space for more of what matters most to you
experience your life in harmony with your needs and values
find your personal sweet spot between being and doing
deepen your relationships with yourself and other women
light up your wisdom, imagination and sense of possibility
Take the next step and join Wisdom Tending
Wisdom Tending will return in early 2020.
Add your name to the waitlist below to be the first to know when registration opens.