Wisdom Tending Women's Circle & Journey Guide: For Midlife & Beyond
 Welcome to the Wisdom Tending Group Program for Women in Midlife and Beyond…
The Women's Circle: nurture your deepest wisdom through shared activities, journaling, retreat time, and group coaching.

The Journey Guide Program: a beautiful written resource full of creative and contemplative activities to accompany you through the landscapes of life transition.
Hello there, Wise Woman.
Does time feel like it's going really fast? Does every year seem to speed up even more?
You'd probably like to grab more of life's precious time just for you. Time for meeting yourself at the door. For rediscovering yourself in midlife and beyond. Because: you've been changing.
The midlife you that's trying to emerge might be kind of elusive.
Maybe she needs time to feel safe showing herself. Or maybe you need time to get to know who she is.
Deep down you sense it's time to set aside some of the going and doing that often defines our lives these days.
It's even possible (and actually pretty common) to think that you had this midlife thing all figured out and can't quite believe it's come back to shake up your life again.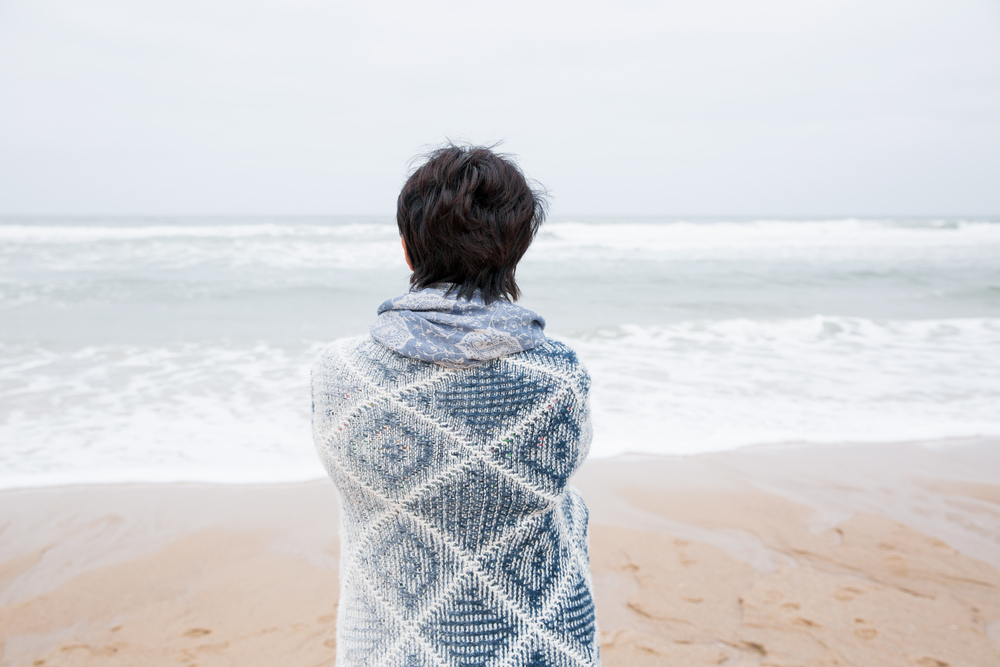 The Wisdom Tending women's circle meets you wherever you are on the path of midlife and beyond.
It's grounded in creative process, depth psychology and inner work. And it's a hybrid: part women's circle, part group coaching, part personal retreat time.
This might be very different from other women's circles or online programs you've considered or participated in. In fact it might seem a bit unnerving, the thought of putting down the road map and joining others (with me as your compassionate guide), as you make your way through midlife's passages.
Is there a part of you that longs for an invitation like this?
An invitation to pause, stretch out, and take the time to more fully trust your inner wisdom?
This part of you is ready for some gentle, heartfelt support. It knows you've cultivated years of wisdom and experience. It might even suspect that revitalizing your relationship with your own inner wisdom (and perhaps traveling by the stars) is exactly what you need right now.
So rather than hard work, problem solving, or self-improvement (which you don't need more of in midlife), you might think of this as the sweet spot between deep personal exploration and meaningful action. 
Because there is no wrong way to do this. And the last thing you need in midlife is another to do list.
The group restored my faith in people and helped me realize that deep connections with women are possible. I learned so much from what the other women were thinking and going through.
- Past women's circle member
There is a place for you in this unique midlife women's circle.
Deep support: women's circle and group coaching, facilitated by a licensed therapist and board certified coach.
Deep exploration: PDF Journey Guide filled with creative and contemplative activities for self-understanding, inspiration, aha's and fresh approaches.
Deep progress: Moving towards feelings, behaviors, experiences and practices that matter most to you; moving away from internalized beliefs, confusion, and the distractions of daily life.
Wisdom Tending is for you if any of this resonates…
you sense something's missing, in your life or in you

you're tired of rushing, feeling distracted and disconnected

you tend to be hard on yourself or minimize your needs

you want to retreat, regroup, move out of autopilot

you're curious about nurturing/tending your own wisdom

you're inspired by the collective wisdom of women's stories

you're a helper or healer who works with women in midlife+

you're pretty sure there's more for you
Wisdom Tending Program Details
10 live circle gatherings: Saturdays 9:30-11:30am PST on Zoom
10 live self-care journaling sessions: Fridays 11:30am-12:30pm PST on Zoom
Open enrollment: Wisdom Tending runs continuously throughout the year (with time off in July and December)
Begin any time and choose the pace that works best for you
Make one payment only: Purchase the Journey Guide and you're automatically enrolled in the ongoing women's circles and journaling sessions
This updated version of Wisdom Tending is returning as a pilot program in 2023. Scroll down to add your name to the waitlist to be the first to know when the Journey Guide is available to purchase.
I realized that I needed to recognize other aspects of my life. I had totally neglected my passions for so long that I had forgotten exactly what does make me happy. The result is that I've done things I never expected to do.
- Past women's circle member
As compelling as Wisdom Tending may sound, you still might feel like something's missing.
In midlife and beyond it's common to feel pulled toward something you can't quite name or touch. So you wonder: Is it something I want but don't have yet? Something inside of me that I've lost track of?
Although you might not know what's missing, the yearning is real…
to make room for the creative, inner work of midlife
to claim your stories and personal narratives: past, present, future
to honor the parts of you that want more space at the table of your life
The good news is you don't have to do it alone.
In this program you'll have real life/real time opportunities circle up with other women in ways that meet your individual needs.
That means you can attend the live women's circles when they work for you. And you can be assured that every four weeks or so I'll be there to facilitate, guide, coach and invite the group to…
complete activities in the Journey Guide together
share stories and tend wisdom during group coaching time
support and encourage each other in optional small groups
You also have the option to go solo at your own pace, supported by the Journey Guide and recordings of the Zoom sessions.
It's unusual to find this kind of flexible, real time, ongoing connection.
These days, instead of sitting in a circle with your wise sisters, you might be sitting in front of a screen viewing an online course or hanging out on social media. And instead of sinking into meaningful conversations in the moment, you might be sharing your thoughts in an online forum or communicating via text and direct messages.
Yet the hunger to connect and belong intensifies for women in midlife and beyond. In fact, the feelings of belonging you get from scrolling and clicking probably won't make up for the real thing.
This women's circle is a haven away from the digital noise and a safe place for all of you.
Here, you're invited to bring it all, in full and complete sentences.
Bring your if only's and late night longings. Your doubts and hopes. The messy parts and joyful parts of life.
Bring your deep desire to collect all the parts of you and claim your innate wholeness.
Bring your unique needs and boundaries, participating in the way that's right for you and you alone.
The Wisdom Tending Journey Guide Program is your companion through the landscapes of life transition.
It reflects a deeper truth about midlife: that we're on a spiral journey rather than a linear one.
Within the journey guide you'll discover meaningful activities, inviting stories, supportive resources, as well as inspiring poetry, prose, and guided meditations. It's designed to help you access the deep wisdom of your mind, heart, body and spirit.
As the circle moves through the landscapes we're held together in the spiral. We make stops along the way: test the waters, double back whenever we need to, or jump around when that feels right.
We give ourselves the freedom to be exactly where we need to be, all the while knowing we are safe. The Wisdom Tending sisterhood supports us, no matter where we are on our individual journeys.
Wisdom Tending Women's Circle Themes
Gathering and Savoring. The words wisdom and savor share a root word: Sapere. It means to taste, and not just in the culinary sense. So the journey begins with this invitation to embrace savoring as a path to wisdom tending in midlife and beyond.
Taking Stock and Emptying Out in the Desert. We carry a lot of beliefs into midlife, about who we must be, what we must accomplish, how we must spend our days. How do we unravel these beliefs and narratives with kindness, acknowledging their often difficult roots as well as the gifts that may be residing within them?
Knowing and Not Knowing on the Prairie. There's an essential paradox at the core of midlife: although it's often a time of uncertainty and confusion, there may also be a deeper sense of knowing exactly where you are. How do we wisely hold these two opposites?
Being With All of You in the Forest. Our distant parts emerge and call to us in midlife and beyond. What does our wisdom tell us about welcoming and inviting these parts closer? How do we care for them with self-compassion and self-love?
Moving Away and Moving Toward in the Mountains. As we make our way through midlife it often feels like we're in a continual cycle of moving away and moving toward, feeling a rebellious urgency to clear out and make room. How do we tend our wisdom and avoid the burnout and overwhelm that can come during times like these?
Receiving and Opening to Let Things Come at the Seaside. Midlife asks us to imagine something different: reaching less, loosening the reins and stepping back to allow things to come. How do we begin to believe that this is possible and then move into receiving the gifts that we can't yet see?
Surveying the Territory. Somewhere in the territory of midlife we arrive at a place where the ground feels more solid, yet we're not sure we can trust it. How do we hold the balance between our growing optimism while also knowing and holding our boundaries?
Naming and Claiming. There's magic in naming and claiming ourselves in midlife, an act of true transformation. How do we turn toward ourselves to see and say "this is me," and hold the depth and breadth of the inner work we're engaging in?
Embodying the Inner Wise Woman. At some point we begin to fully comprehend that we are Wise Sages, able to hold both light and shadow. As we release ourselves from the quest to know things for certain, how do we begin to grasp more fully that both wisdom and truth are complex and many-layered?
Celebrating the Journey. As we embrace the sweetness of midlife and beyond, whatever our age or circumstances, how do we feel freer to experiment and explore, to see many perspectives, to be unselfconsciously who we are? And fully understand, as Mary Oliver writes, that even in the worst moments, "joy is not made to be a crumb."
I wanted to let you know how much I'm getting out of this. You certainly have an excellent way of helping others "see for themselves." And I feel like I have known the other women for a LONG while, even if it is just a few months.
- Past women's circle member
Hi, I'm Patty, your women's circle guide
I tend women's circles with a gentle hand, lightly guiding, deeply listening and taking care to create a safe and sacred space. I also share my own stories and dive into the activities with you.
As a board certified coach and a licensed psychotherapist, I've successfully guided both in-person and online/virtual women's circles. I've also spent countless hours counseling, coaching, teaching, training, facilitating and leading groups.
But none of that had anything to do with why I created my first women's circle back in 2011. I've been on the same path as you, and I created that first circle because I knew there were women out there who needed it just as much as I did.
Now, years later, we need circles of women more than ever, where we can join together to companion each other on the journey. So I hope you'll consider joining us!
This journey is fabulous and spurring movement for me in my personal world, work-land and marriage–a truly rich experience. I wish I could bottle you up and share you with my friends!
- Past women's circle member
What happens during Wisdom Tending Women's Circles and Journaling Sessions?
During our Saturday circles we gather together and make space for self-reflection, group process and group coaching.
Our monthly theme guides us, and I open each circle with a brief centering and settling in process, followed by personal journaling.
Then we'll dig deeper into the theme with an activity from the Journey Guide that we'll complete together as a group.
After that there's personal retreat time as well as time for group coaching and questions. We'll wrap up with optional small group time, followed by a closing ritual to anchor our most important insights and takeaways.
During our Friday self-care journaling sessions I'll share various poems and journaling activities to help you stay connected to your wisdom tending and self-care practices. Although I'll offer this guidance, you're always free to write about anything you want.
I found the activities helpful in better understanding hidden parts and long-lost pieces of myself. Also, I am so amazed by the wisdom, insights, fragility, strength, humor, love, and hope these women have shown and shared.
- Past women's circle member
What parts of your life and yourself need tending and nurturing?
Whatever they are, they're welcome here. You're invited to show up exactly as you are.
Nothing to fix. No one to become, except more of your real self.
Truly known for who you are. And free to be you. All of you.
The Wisdom Tending Women's Circle will help you…
nurture both your inner life and outer life, soul and self
take time to regularly visit, nourish and replenish your well
begin to transform what no longer serves your life or growth
make space for more of what matters most to you
experience your life in harmony with your needs and values
find your personal sweet spot between being and doing
deepen your relationships with yourself and other women
light up your wisdom, imagination and sense of possibility
Take the next step and join Wisdom Tending
Wisdom Tending is tentatively set to return in 2023.
Add your name to the waitlist below to be the first to know when registration opens.