How to Create a Sense of Belonging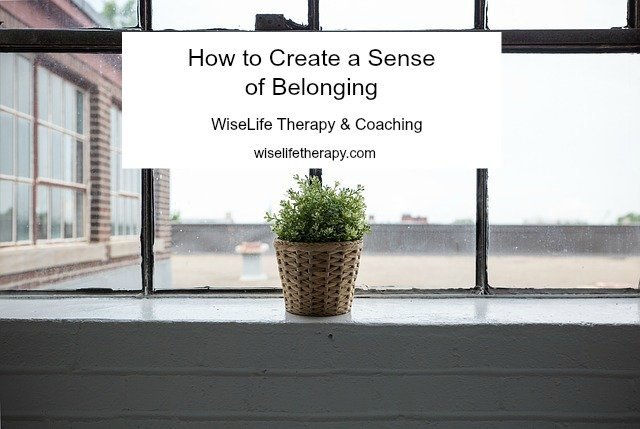 We all yearn for a sense of belonging. Almost every woman I know, including me, is still making her way through some aspect of this.
Sometimes the yearning for a sense of belonging feels like a lonely ache in our hearts.
And today, as I gear up for the next round of the Wisdom Tending women's circle, I'm remembering a night years ago when a brave woman spoke her ache aloud in another women's circle.
"I'm so lonely," she said.
Her words illuminated the loneliness and longing we all felt, all of us gathered together amidst the melting candles and scribblings in our journals.
And as we joined this brave woman in her loneliness, we entered the shelter of belonging.
It's been more than seven years since that night. Still, the memory is vivid.
I was in my first year of facilitating women's circles. While I didn't yet understand the full impact of it at the time, I did know that we were having an in-the-moment experience of the sense of belonging.
Years later I discovered John O'Donahue's reflections on the tension between longing and belonging:
The restlessness in the human heart will never be finally stilled by any person, project, or place. The longing is eternal. This is what constantly qualifies and enlarges our circles of belonging. There is a constant and vital tension between longing and belonging. Without the shelter of belonging, our longings would lack direction, focus, and context…Without belonging, our longing would be demented. As memory gathers and anchors time, so does belonging shelter longing.
So maybe longing and belonging are a bit like Yin and Yang.
On the surface they may look like opposites, but when you put them together the whole is definitely greater than the sum of its parts.
And like the brave woman I wrote about earlier, when we give voice to our longing to belong, when we speak our lonely ache out loud, we have opened a door to the shelter of belonging.
We give ourselves permission to create a sense of belonging when we speak our truth.
Of course, we have to take care of ourselves when we do this. We have to find safe places to speak about our yearning for a sense of belonging.
But the true miracle is that when we do come together with other women in these safe places and give voice to our stories, we all enlarge our circles of belonging.
There's a lot of talk these days about why we're lonely, why we're longing to belong.
You know: 50-plus hour work weeks, long commutes, phone addiction, social media, frequent relocations, the loss of extended families and neighborhood connections, netflix binges, the busy trap, politics, overwhelm, isolation, fatigue, anxiety, depression and suburbia, to name a few.
But you know what? None of this means that we've lost our ability to create a sense of belonging.
Yes, it's harder than it used to be.
But maybe it all starts with gently speaking our heart's longings and saying…I'm lonely. I yearn for a sense of belonging. How about you?
 * * * * *
If you go deeper and deeper into your own heart, you'll be living in a world with less fear, isolation and loneliness. -Sharon Salzberg